The Tower of Druaga: The Recovery of Babylim, also known as The Tower of Druaga: The Phantom of Gilgamesh, is a free play computer MMORPG. The beta test began in December 2007, and the game was released in 2008. The game is a spin-off based on the anime.
In another time, in another world, prince Gilgamesh had defeated Druaga and peace returned to Babylim. Gil became the king and hero of the land, and Ki became his wife. However, one day the Tower of Druaga returned and monsters began to wander the land, and even animals went mad. As Gil and Ki left in a journey several months ago, the prime minister Sargon recruited adventurers to discover what is happening and recover Babylim.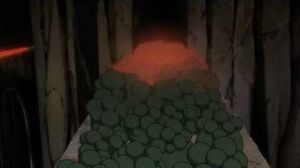 External links
Edit
Ad blocker interference detected!
Wikia is a free-to-use site that makes money from advertising. We have a modified experience for viewers using ad blockers

Wikia is not accessible if you've made further modifications. Remove the custom ad blocker rule(s) and the page will load as expected.