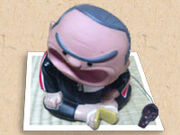 Ganko Shokunin (がんこ職人, lit. "Stubborn Artisan") is a talking toy made by Namco in 1986. He appears as an enemy in the 80th floor from The Quest of Ki, where he stands still saying interjections (こらっ, てい!! and おい!). He doesn't disappear if Ki touch him. Ganko Shokunin also appears as an item in Namco × Capcom.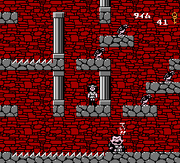 Ad blocker interference detected!
Wikia is a free-to-use site that makes money from advertising. We have a modified experience for viewers using ad blockers

Wikia is not accessible if you've made further modifications. Remove the custom ad blocker rule(s) and the page will load as expected.